Product description:
The Battery Mirror is a very popular Lighted Mirror that is powered by a battery.
Battery mirror is very consistent with the current trend of young people's thoughts, which is freedom and convenience. Whether it is a battery Wall Mirror or a battery desk mirror, we no longer have to consider where there is a plug, and where the dark box is installed. You can place mirrors according to your preferences and your own habits. You can also install Makeup Mirrors based on your height, your bedroom, bathroom, etc. Especially the battery desk mirror, with the desire to place anywhere!
Battery mirror is not only convenient and free, but also very cost-effective. Its fashionable and unique, there are single-sided wall mirror, single-sided table mirror, there are double-sided table mirror. They all have lighting, decoration, and magnification functions.
Battery mirror is generally used in bathrooms, bedrooms, dressers, work stations, hallways, etc.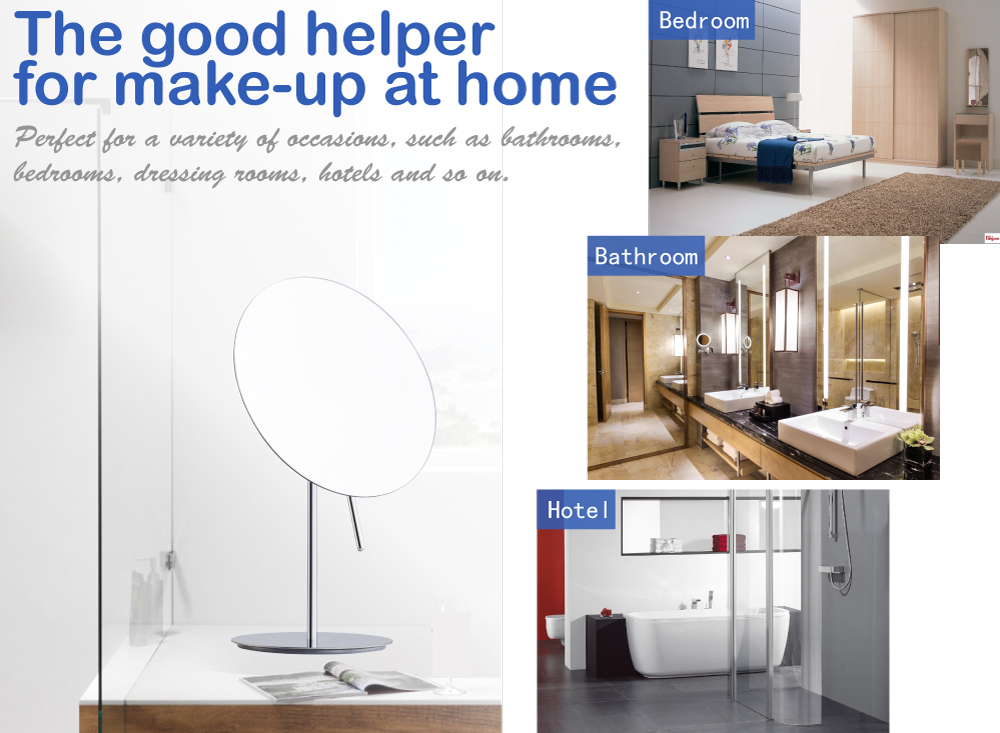 Material and quantity:
The Battery mirror is made up of metal, glass and electronic components. We choose its metal according to the structure of the mirror. For example, the square frame is generally made of zinc alloy or copper, the round frame is usually made of iron or copper, and some other models are made of stainless steel.

Whether you are a wholesaler, a retailer or home used, we are very welcome! We will give you the most sincere and comfortable service, because we are a factory that integrates design, production and sales!