Product description and definition
Vanity Mirror With Light is a Makeup Mirror with lighting function. When you need makeup or make-up in a dim environment and insufficient light, the illuminated mirror can increase the brightness, make you see more clearly, make your makeup more flawless, and the makeup remover is the same.
Vanity Mirror with light also has a magnifying function. The difference between a magnifier and a plane mirror is that the magnifier can be magnified locally, allowing us to see more clearly. For example, when we draw eye makeup, using a magnifying glass, we will see more clearly and the makeup is more perfect.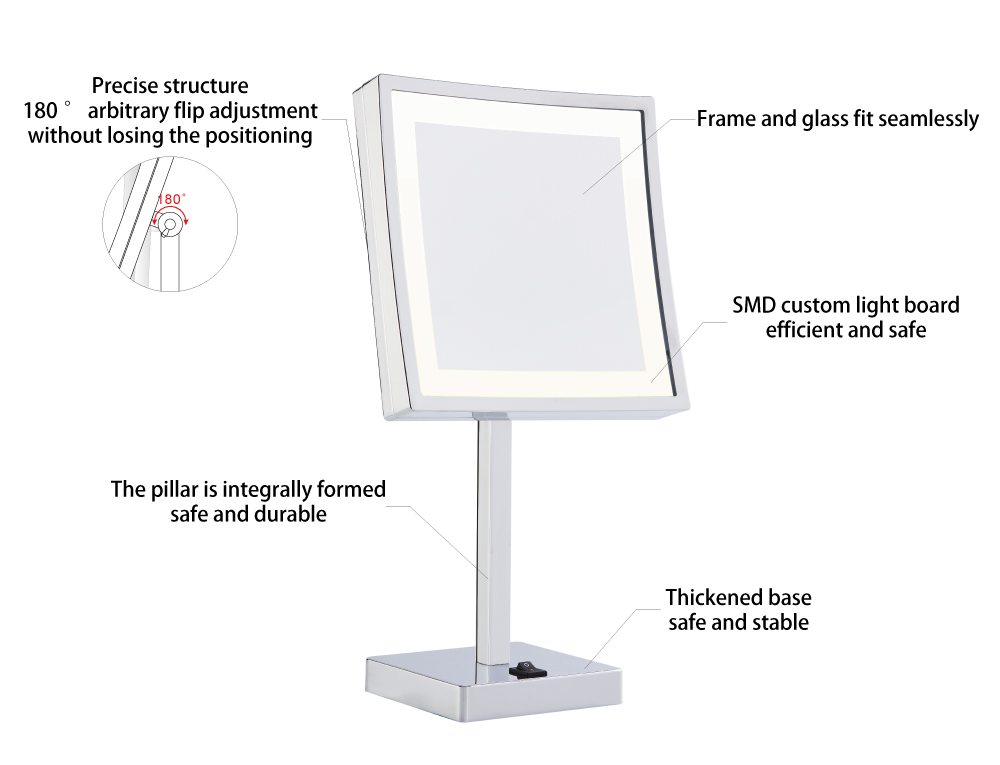 Magnifying glass suitable distance:
The use of plane mirrors we all know, according to their own habits, there is no problem in the near or far. However, the magnifier has a suitable distance. Generally, the magnifier is 3X, 5X, and the suitable distance is about 15cm. If you use a magnifying glass when the distance is too far, the imaging is not clear. There will be dizziness. These are all normal phenomena. Adjust them to a suitable distance.