Product description:
Two Way Standing Mirror is a kind of table mirror. It consists of a plane mirror and a magnifying glass. Two way Standing Mirror is also called Two way table mirror.
Two way standing mirror is very convenient, users can choose according to their needs, such as makeup, if you want to see the entire makeup, you can choose the plane mirror, if you are in the eye makeup, select the magnifying glass, magnifying glass can enlarge the eye make users more clear and draw more perfect makeup. The conversion between the plane mirror and the table mirror is also very simple, you just need to gently turn the Makeup Mirror on it.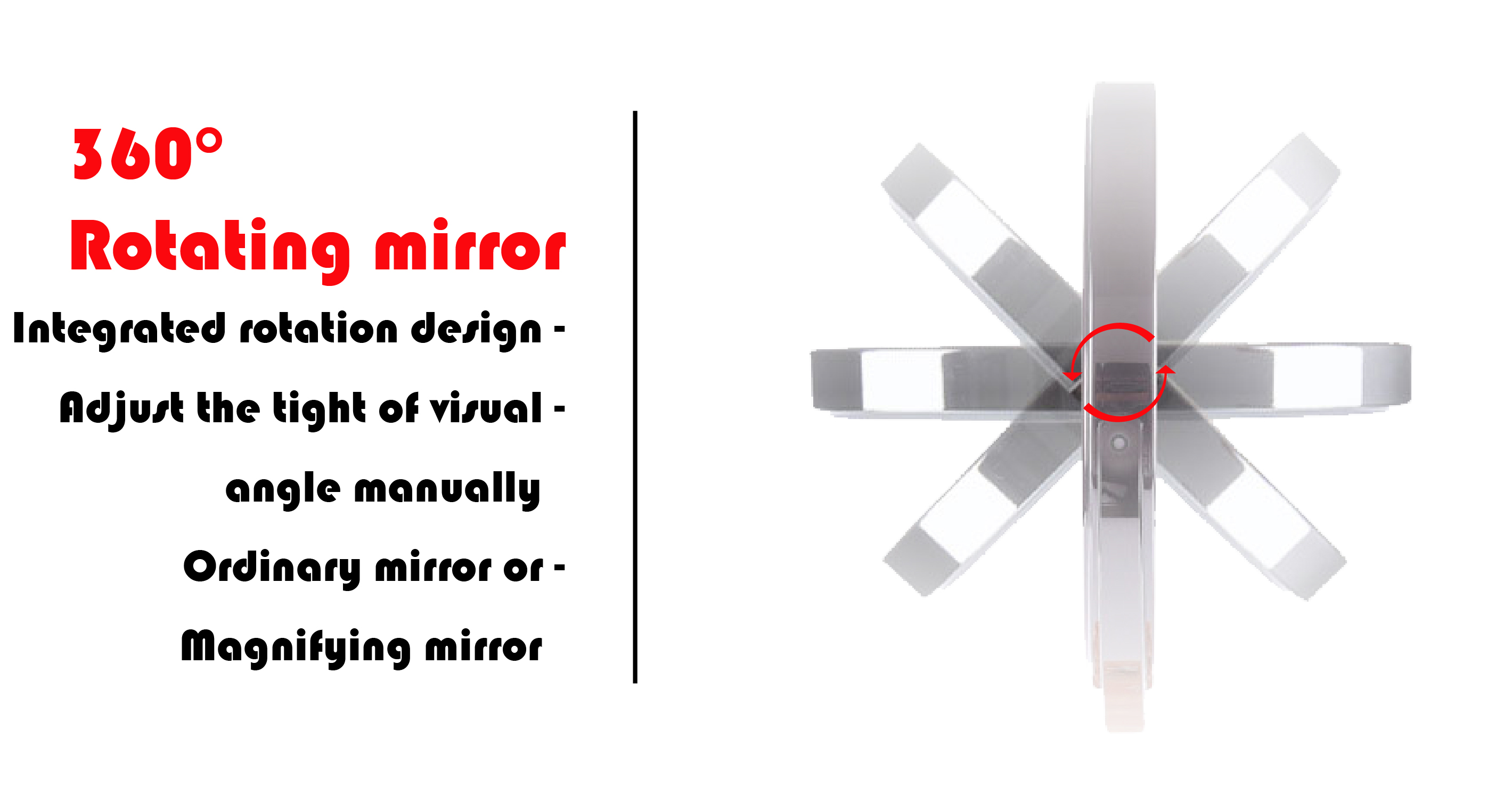 Whether it is a plane mirror or a magnifying glass we are using Taiwan HD imported glass, it is true and does not deform.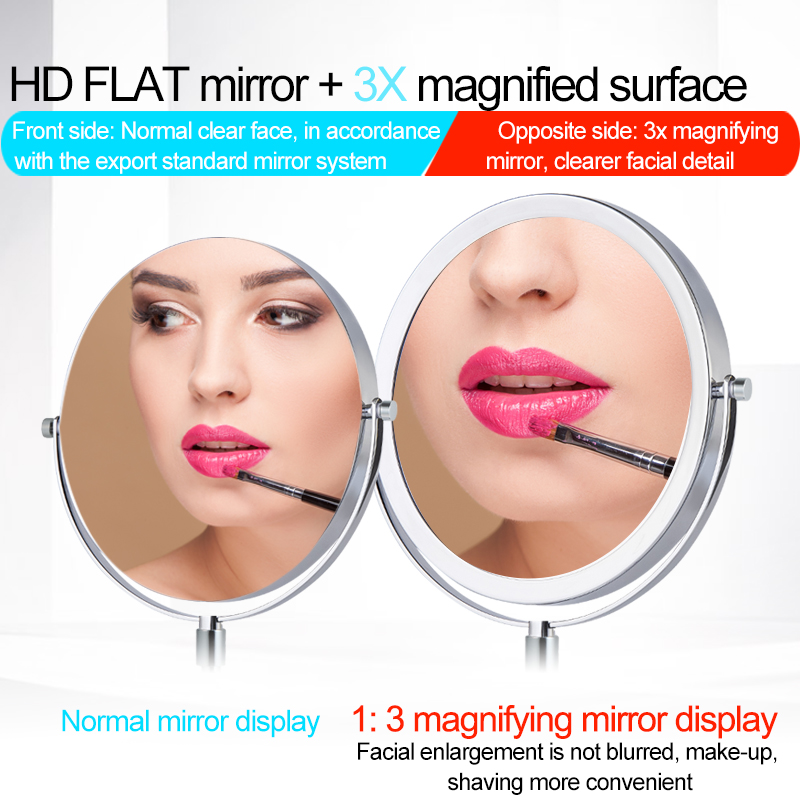 Product packaging:
For fragile Makeup Mirrors, the rationality and safety of packaging are also essential. We design reasonable and safe packaging according to different styles of products.
Our packaging is divided into packaging and internal packaging.
Inner packaging: For the sake of product safety, we do not use paper bags, foam, or paper cards. They are not resistant to pressure and can easily damage the product. We use bubble bags, EPE and inner boxes, which have a pressure-proof pressure-removing effect.
Outer box: We usually have 4 and 6 inner boxes with one outer box.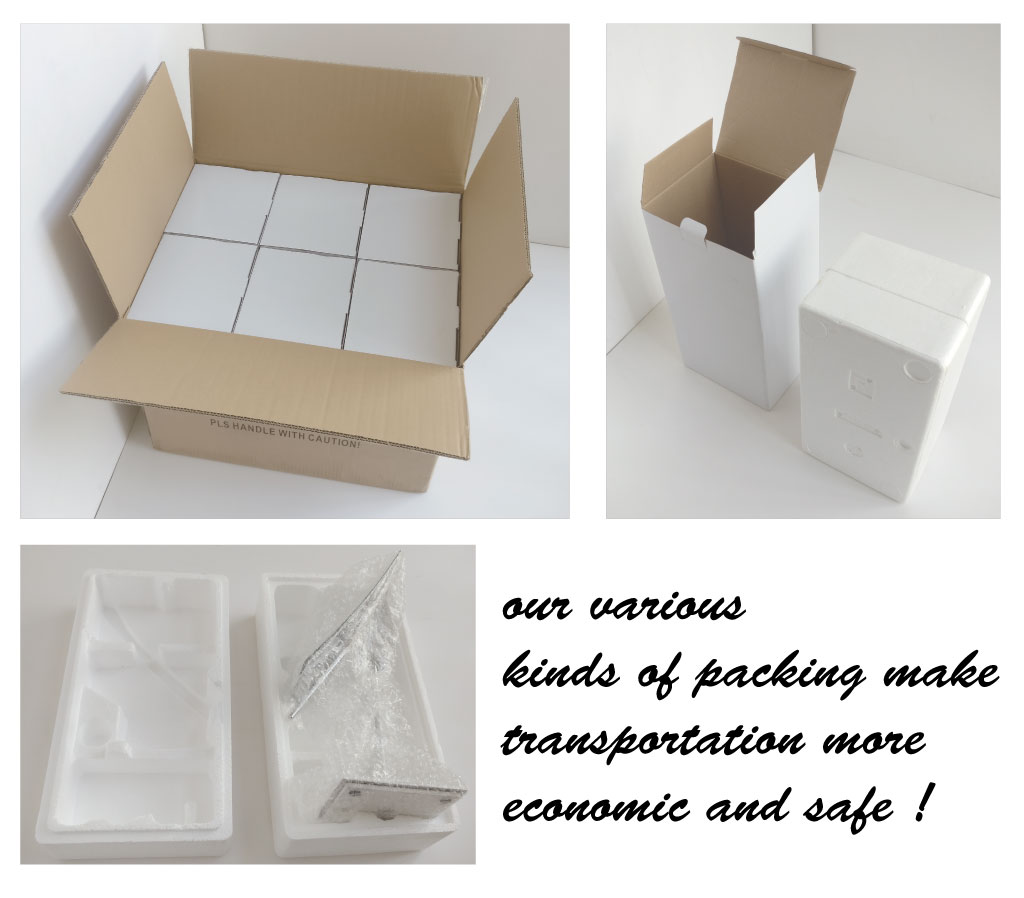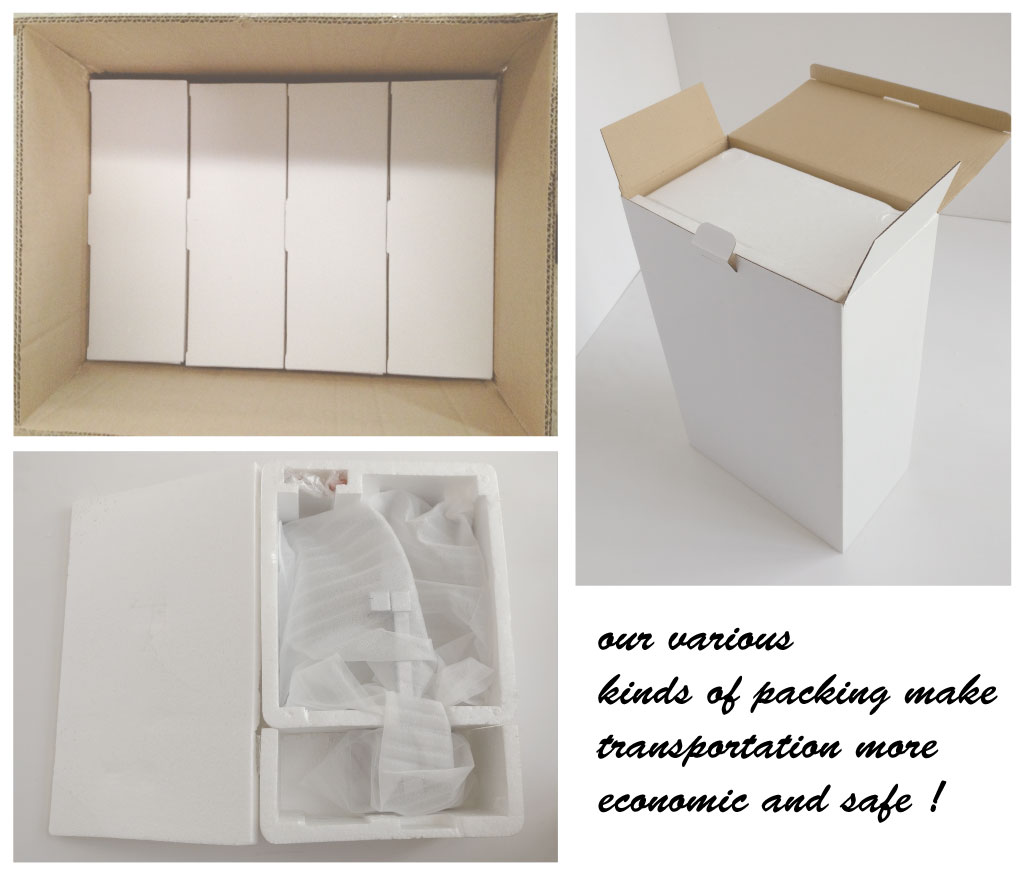 Material and Quality:
LEVE Vanity Mirrors use selected metal raw materials,glass mirrors and reliable electrical parts, our lighted Vanity Mirror is different from which you can see on the market,it is not only mirrors but also an equipment with special function including anti-fog,anti-wet, anti-rust, and good in illumination.
We use thickness metal to make our mirror strong enough to long time use and we use important glass mirrors make your picture more reality and more beautiful.
Our mirrors are approved via international safety certificate such as CE.UL , GS, TUV, Rosh .
Once you cooperate with us you don`t worry about quality problems makes you trouble.
About Us
Shenzhen LEVE Houseware Co,Ltd is an enterprise which specializes in the design, manufacture, and export of Vanity mirrors, such as vanity table mirrors, duble vanity mirrors, wall mounted vanity mirrors, standing vanity mirrors, lighted vanity mirrors, magnifying vanity mirrors and other bathroom vanity mirrors, etc.
We have been serving the hospitality and residential industries for over ten years with product lines that including luxury vanity mirrors, led vanity mirrors with sensor switch and battery operated mirrors .
We look forward to your cooperation !