Product description:
Rechargeable Led Mirror design trend is a direction of the new trend.
Rechargeable led mirror not only accords with people's free and convenient thought trend, but also conforms to the concept of environmental protection.
The battery can be reused without frequent battery replacement. When the Makeup Mirror is not bright or bright enough, the charging mirror is fully charged using the charger just like our current mobile phone. Our makeup mirror can continue to be used. It is very environmentally friendly.
Rechargeable led mirror also has the function of lighting. In different nights and different environments, we need different lighting colors. Rechargeable led mirror's light color can have many choices, with yellow light, white light, natural light or custom lighting according to your preference.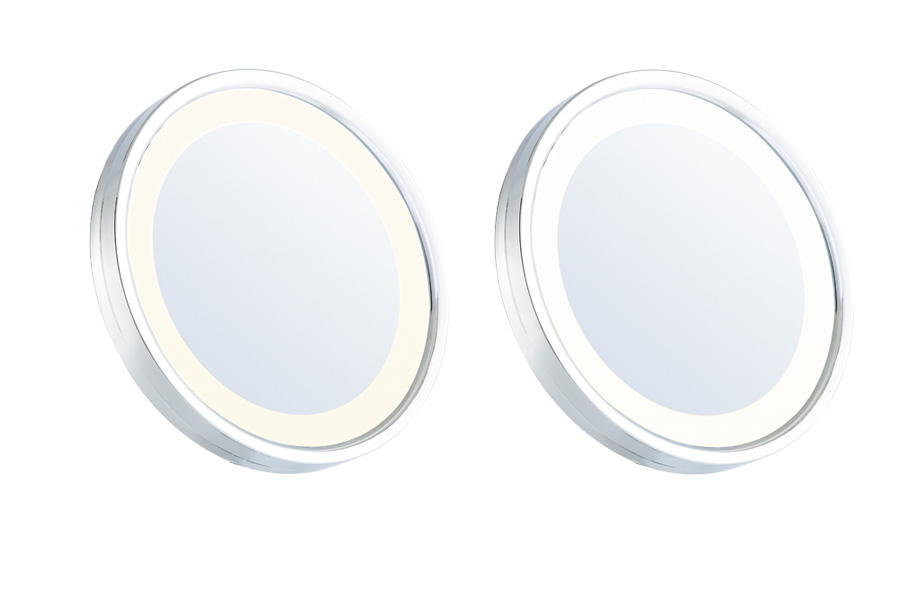 On different nights, different environments require different light colors and also need to zoom in. The Rechargeable led mirror has a local zoom function that allows you to see more clearly at night. Magnification multiples also can be freely selected, we often use 3X, 5X, 7X. We use the glass imported from Taiwan and the image is truly and not deformed, which is very clear . Rechargeable led mirror is a free and versatile makeup mirror! You deserve it!
Material and quantity:
The Battery Mirror is made up of metal, glass and electronic components. We choose its metal according to the structure of the mirror. For example, the square frame is generally made of zinc alloy or copper, the round frame is usually made of iron or copper, and some other models are made of stainless steel.


Whether you are a wholesaler, a retailer or home used, we are very welcome! We will give you the most sincere and comfortable service, because we are a factory that integrates design, production and sales!