Product description:
Lighted Table Mirror also can be called table Lighted Mirror. They consist of metal, glass and electronic components. Metal materials generally include copper, iron, stainless steel, and zinc alloy. We choose suitable materials according to different structures. For example, Square Lighted Table Mirror.Its frame and the base is zinc alloy, the rocker arm is copper.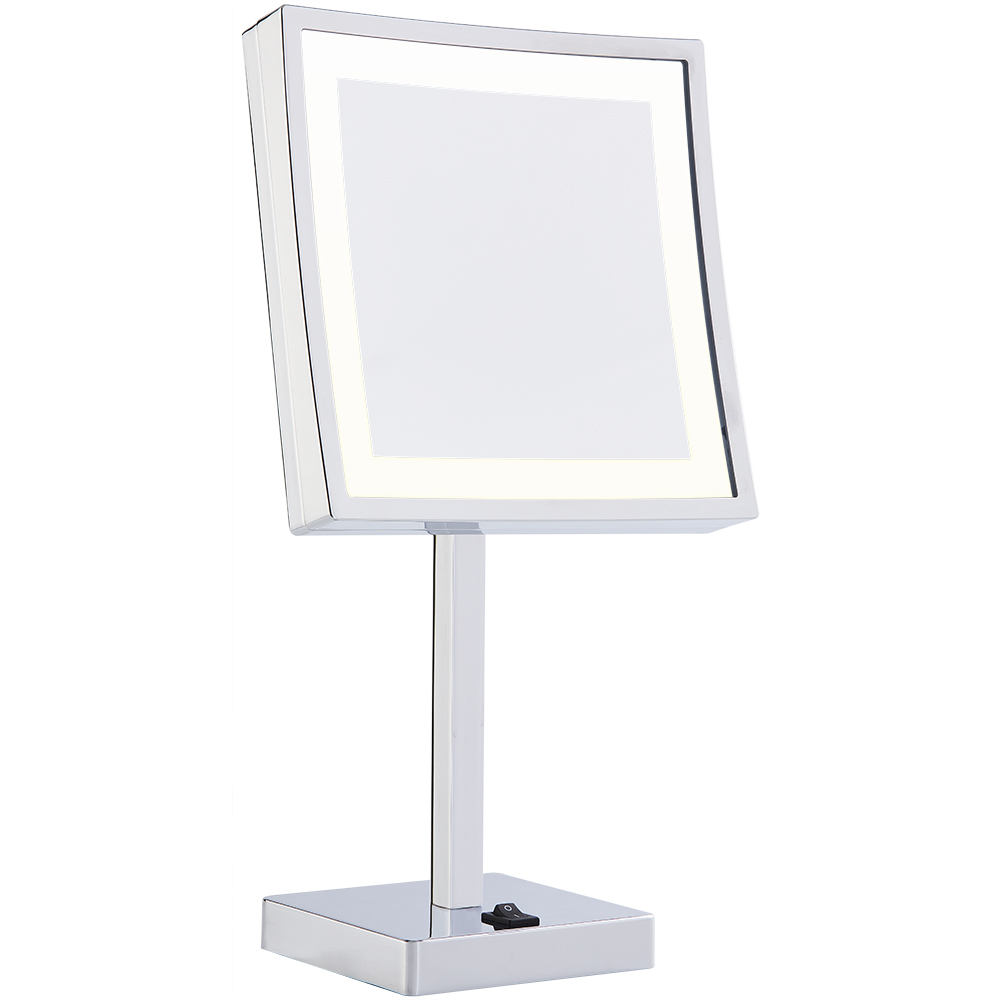 Our glass is made of imported glass from Taiwan. It is clear and has no anti-corrosion function. It is not like other glasses, the image deformation is not true and blurred.
Their electronic components are composed of our custom-made SMD lamp boards and drivers. They are all internationally certified and have a long service life, safety and stability.
Different environments require different lighting colors, so the light color of the lighting mirror can also be selected according to the designer's or individual's preferences. The colors we often make are: yellow light, white light, yellow light: 2700K, 3000K, etc., white light : 4000K, 5600K, etc. We can also customize your favorite color according to your requirements.
So what do we use to light it? We pass light through the frosted glass. The frosted glass is not as glazed as acrylic or plastic. The use of frosted glass light, the light is very soft, no glare, and there will not be any uncomfortable.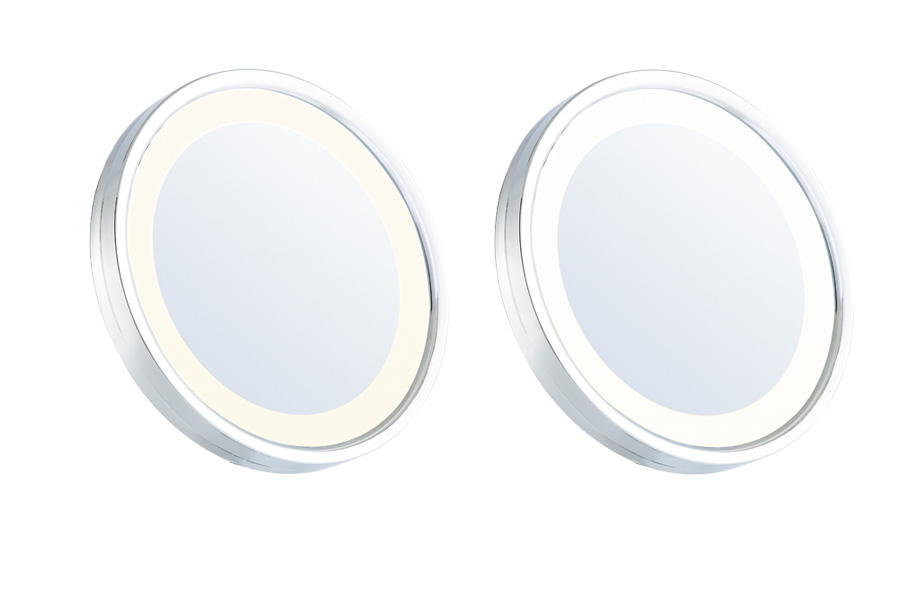 OED and Quantity:
Whether you need a ready-made style or customize it, whether you are a wholesaler or a retailer, we welcome your consulting. We have our own design team and mature processing factory. We can give you the best style and price, the most comfortable and sincere service! Look forward to working with you!
Material and Quality:
LEVE Vanity Mirrors use selected metal raw materials,glass mirrors and reliable electrical parts, our lighted Vanity Mirror is different from which you can see on the market,it is not only mirrors but also an equipment with special function including anti-fog,anti-wet, anti-rust, and good in illumination.
We use thickness metal to make our mirror strong enough to long time use and we use important glass mirrors make your picture more reality and more beautiful.
Our mirrors are approved via international safety certificate such as CE.UL , GS, TUV, Rosh .
Once you cooperate with us you don`t worry about quality problems makes you trouble.
About Us
Shenzhen LEVE Houseware Co,Ltd is an enterprise which specializes in the design, manufacture, and export of Vanity mirrors, such as vanity table mirrors, duble vanity mirrors, wall mounted vanity mirrors, standing vanity mirrors, lighted vanity mirrors, magnifying vanity mirrors and other bathroom vanity mirrors, etc.