Product description:
Frameless Standing Mirror is also called Frameless table mirror. Their design differs from other designs in that they are larger than the frame and only have one frame. This design is very unique and stylish.
Frameless Standing Mirror can be divided into lampless frameless mirror and non-lighted frameless mirror. Whether or not they are lighted, they all have a frame, pillars and base. The glass frame is bonded to the glass with five points, which is opaque to light and does not leak light. The connection between the frame and the pillar is not only safe, but also adjustable. The elasticity, orientation, height and positioning can be adjusted, and the connection between the pillar and the base is firm and does not rotate. All table mirrors are very convenient to use and are very comfortable to use.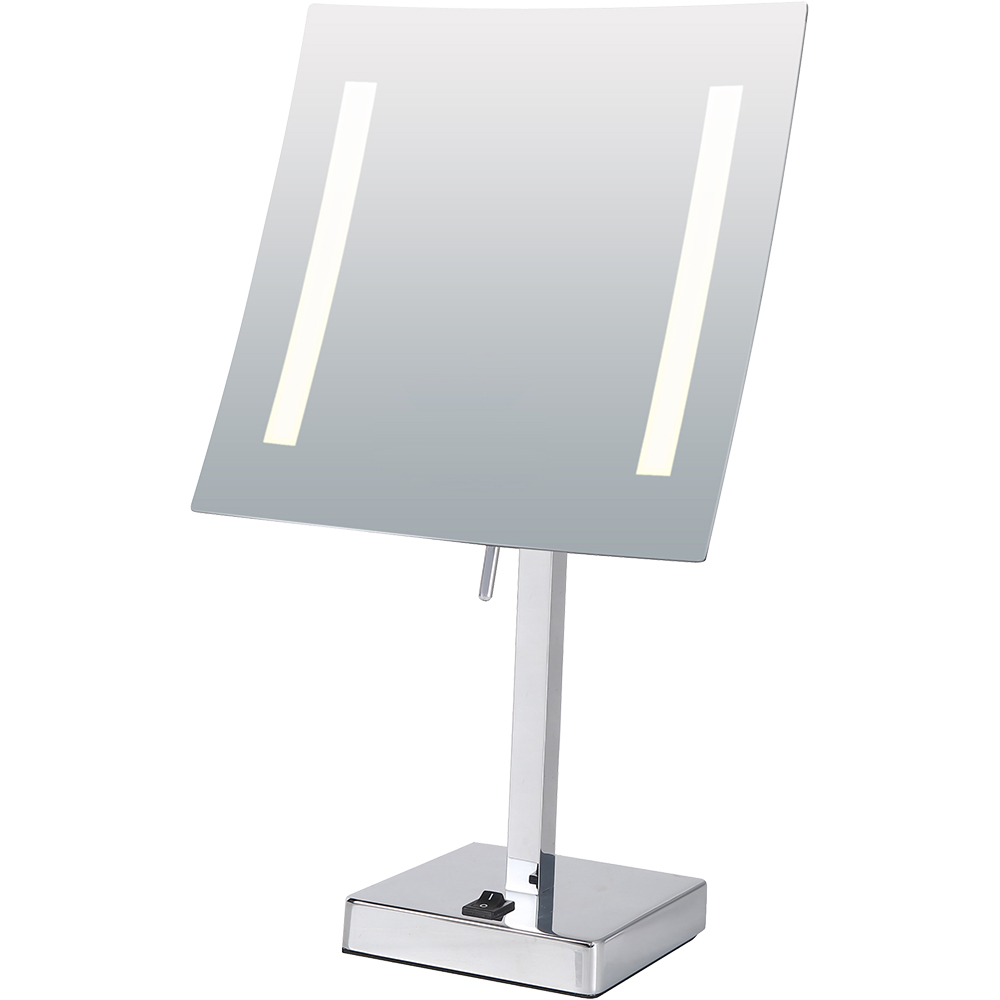 Frameless standing mirror not only has the adjustment function, but also has the magnifying function. All can be called a magnifying glass, the image of the magnifying glass is not deformed and clear. When using a magnifier, we must keep a distance of about 15cm from the magnifier. If the distance is too close or too far, it will produce blurred and dizzy phenomena. This phenomenon is a normal phenomenon. Just adjust the distance from the magnifier.

OEM and Quantity
In addition to style, surface treatment, light color, we also can customize according to your requirements..
Whether you are a wholesaler, or online sales e-commerce, or even for your own use; whether you buy one, or a box, or hundreds of thousands, we all provide you with the most professional and sincere service. We have a mature design team, mature processing engineering, excellent sales team and responsible sales team, we will be your best partner! Welcome to consult!
About Us
Shenzhen LEVE Houseware Co,Ltd is an enterprise which specializes in the design, manufacture, and export of Vanity Mirrors, such as vanity table mirrors, duble vanity mirrors, wall mounted vanity mirrors, standing vanity mirrors, lighted vanity mirrors, magnifying vanity mirrors and other bathroom vanity mirrors, etc.
We have been serving the hospitality and residential industries for over ten years with product lines that including luxury vanity mirrors, led vanity mirrors with sensor switch and battery operated mirrors .
We look forward to your cooperation !