Product description:
Dressing Table Mirror is a kind of table mirror. Their designs are unique and diverse. They are lighted and unlit, and their sizes are also different. They are 9.5 inches, 8 inches and 5.5 inches. According to individual preferences and requirements to choose different styles of dressing table mirror.
Regardless of whether they are lighted or not, whether they are 9.5-inch, 8-inch, or 5.5-inch, they all have a partial magnifying function. They can see very clearly, the magnification can also be selected according to different young groups, the average young people choose 3X, 5X, the elderly generally choose 7X. When using the Magnifying Mirror, we pay attention to keeping a certain distance with the Cosmetic Mirror, generally about 15cm with a cosmetic mirror. If the use of a cosmetic mirror appears blurred and clear, dizziness and other phenomena are normal phenomena, which is caused by the distance being too far. This phenomenon will disappear when appropriate and you will see a clear image.

Material and composition:
Dressing table mirror consists of metal, glass and electronic original accessories
Metals are generally made of zinc alloys, copper, iron, and stainless steel. We choose the right metal materials based on the structure. For example, round frames, we generally use copper or iron, because the texture of iron, copper is hard, the frame made of a good match; thin square box or back plate, using stainless steel, it's hard texture, and processing molding.
Dressing table mirror has a frame, U-shaped frame and base. The frame and the U-shaped frame are smoothly positioned and the connection between the U-shaped frame and the base does not rotate securely.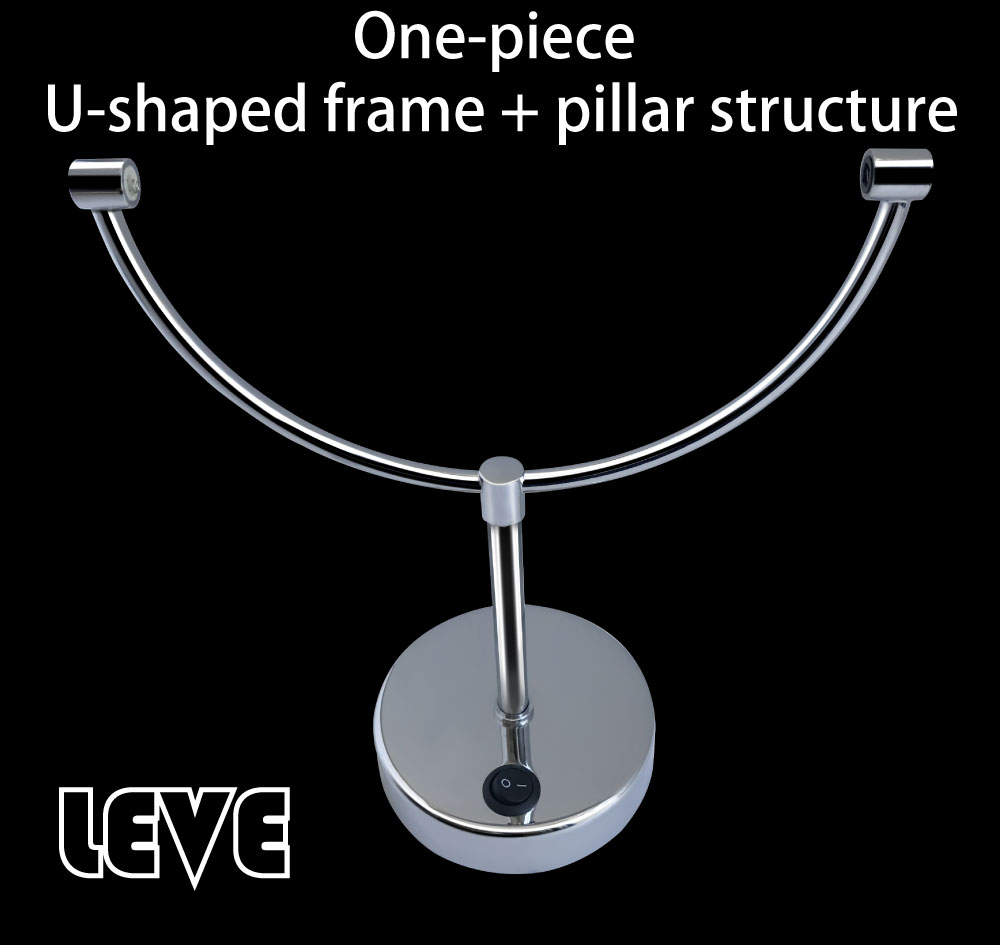 About Us
Shenzhen LEVE Houseware Co,Ltd is an enterprise which specializes in the design, manufacture, and export of Vanity Mirrors, such as vanity table mirrors, duble vanity mirrors, wall mounted vanity mirrors, standing vanity mirrors, lighted vanity mirrors, magnifying vanity mirrors and other bathroom vanity mirrors, etc.
We have been serving the hospitality and residential industries for over ten years with product lines that including luxury vanity mirrors, led vanity mirrors with sensor switch and battery operated mirrors .
We look forward to your cooperation !