Product description:
In different countries, different people have different names for the Bathroom Mirror With Lights, someone calls the Led Bathroom Mirror, some call the Backlit Bathroom Mirror, and others call the illuminated bathroom mirror. Regardless of the name, they are actually bathroom Mirrors with lights and lights.
The design of the bathroom mirror with lights is classic fashion with various styles. There are wall mirrors, table mirrors, square mirrors and round mirrors. They have lighting and decorative features and are particularly suitable for nights, such as makeup removers or make-up. If the mirror is lightless, the image will be blurred if the room is bright. If the mirror is illuminated, the image will be bright and clear.
In different environments, different lighting is required. The color of the lighting of the bathroom mirror with lights can be selected according to individual needs. Our classic lighting colors are yellow and white. We can also customize the light color according to individual needs.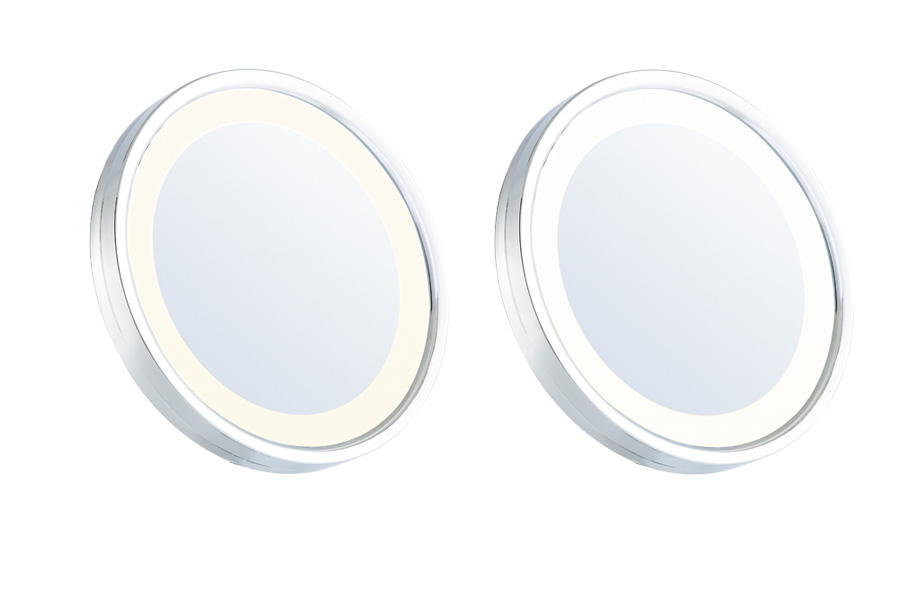 Bathroom mirror with lights not only has the function of lighting decoration, but also has the function of magnification. The enlargement makes the image clearer and more realistic. For example, when the user wears the eye makeup, the user can locally enlarge the makeup so that the user's makeup looks more perfect.
However, there is room with a magnifying glass function to use it to maintain a distance of 15cm with it, too far or too close, the image will blur with the phenomenon of dizziness, this phenomenon as long as the user with the Bathroom mirror to maintain about 15cm, This phenomenon will disappear and the image will be true and clear.

Material and Quality:
LEVE Vanity Mirrors use selected metal raw materials,glass mirrors and reliable electrical parts, our lighted Vanity Mirror is different from which you can see on the market,it is not only mirrors but also an equipment with special function including anti-fog,anti-wet, anti-rust, and good in illumination.
We use thickness metal to make our mirror strong enough to long time use and we use important glass mirrors make your picture more reality and more beautiful.
Our mirrors are approved via international safety certificate such as CE.UL , GS, TUV, Rosh .
Once you cooperate with us you don`t worry about quality problems makes you trouble.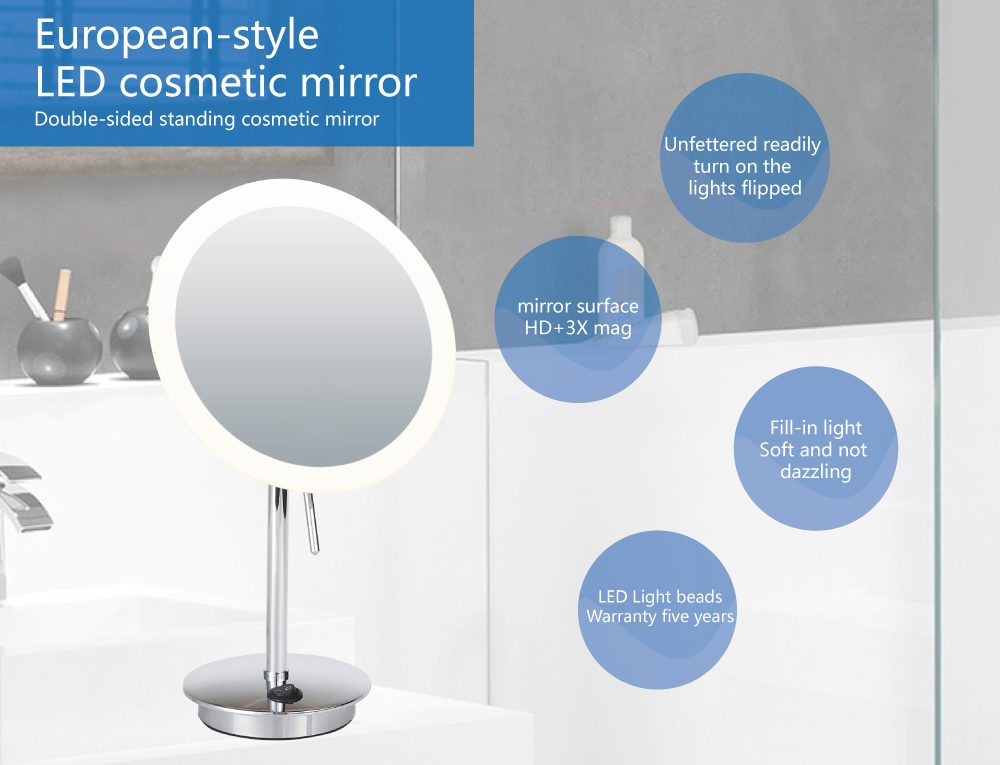 About Us
Shenzhen LEVE Houseware Co,Ltd is an enterprise which specializes in the design, manufacture, and export of Vanity mirrors, such as vanity table mirrors, duble vanity mirrors, wall mounted vanity mirrors, standing vanity mirrors, lighted vanity mirrors, magnifying vanity mirrors and other bathroom vanity mirrors, etc.
We have been serving the hospitality and residential industries for over ten years with product lines that including luxury vanity mirrors, led vanity mirrors with sensor switch and battery operated mirrors .